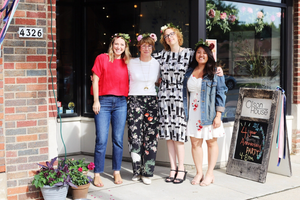 We celebrated 4 Years of Olson House during the month of June with joy and gratefulness. Our main midsummer-themed event was on June 28th. Many friends and customers stopped by to partake in the fun! Here are some pictures and a recap to give you a glimpse at the food, drinks and decorations.
---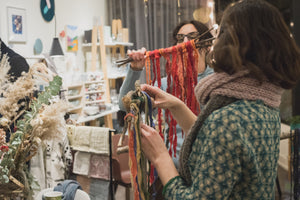 For our 4th annual cozy event, we partnered with Liz, from
Floral Alchemy
to create wall hangings. So many people from the community came out to participate in making personalized wall hangings using recycled rug strips from
Finarte
and dried flowers provided by
Floral Alchemy
.