• Gift Ideas • Wedding Registry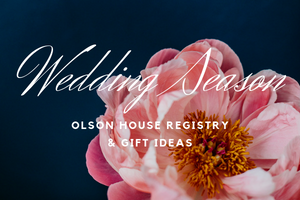 It's a beautiful time of year! Are you attending a wedding this season? 
Are you a bride or groom preparing for your special day? Woo-hoo! A toast to you! Whenever the celebration, Olson House has gift ideas for engagements, bridal showers, weddings and more. We also have a wedding gift registry! Explore all of the options we can provide during this exciting wedding season.