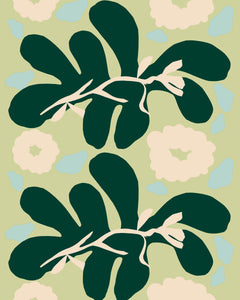 Marimekko Fabric Yardage - Toukokukka
Regular price
$ 58.00
$ 0.00
Creativity is at the heart of all Marimekko's fabrics.
The unbleached printed cotton fabric features the Toukokukka pattern and it is printed in Helsinki.
Antti Kekki's Toukokukka (May flower) celebrates the new shapes that emerge in nature in May: leaves, stems, buds, and flowers. Plant parts cut from paper have been composed in an illustrative style, familiar from old school charts, to be admired and inspected.
Sold by the yard.
---
More from this collection