Blog — The People Behind Our Products
• The People Behind Our Products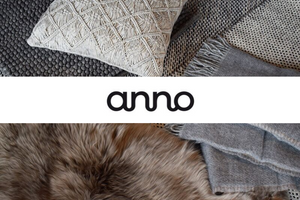 The Anno Collection is a Finnish lifestyle brand providing Olson House with a range of beautiful home goods. Founded in 2007, Anno has firm roots in the Nordic way of living which combines well-made items with thoughtful design. Their mission is simple: to create products that you feel good to live with. We love carrying their products because the brand is always striving to look for the most sustainable ways to make timeless products. The pieces are made with natural materials, like wool, linen & cotton that speak for themselves. The simple details and color choices never go unnoticed. Speaking of design, we were asked the head designer for Anno some questions for an inside look behind the brand. Read more about Anno throughout the following questions with Pia Lehtovuori.
---
• New Product • The People Behind Our Products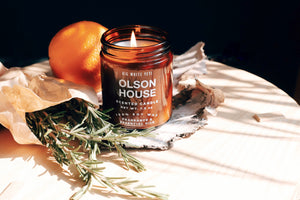 After carrying
Big White Yeti's
 locally beloved soy candles for the past 3.5 years, Olson House now has our own custom-scented Yeti candle!
We first
 welcomed
Big White Yeti
 to our shop for our first cozy party in 2016. Katie Daly Weiss has become a dear friend and this collaboration was loads of fun. The Olson House candle
is an elegant blend of white birch, rosemary and blood orange. How did we even go about creating a custom scent that represents our store? 
We want to take you behind the scenes of our process.
---
• The People Behind Our Products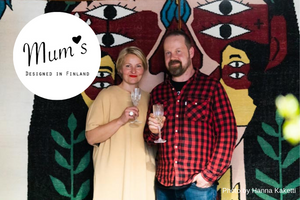 Mum's is a sustainable Finnish design company that combines art and ethical production wonderfully.
What started as an art project grew into a recognized
brand bringing 
wool rugs, wall hangings, cushion covers and blankets to loving homes. The Mum's collection is fairly traded, eco-conscious and ensures sustainable incomes to artisans in South Africa, Cambodia, Bolivia and India.
 Outi Puro, the mum of Mum's, prides herself in making beautiful things with a beautiful story. Read more of her story in this interview. 
---
• The People Behind Our Products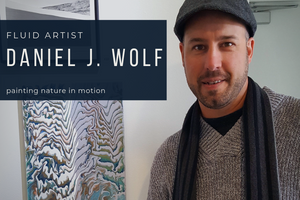 Meet Daniel J. Wolf, a friend and art contributor of Olson House. He specializes in fluid art which is a form of abstract art which uses acrylics with a runny consistency to create psychedelic-type paintings. Daniel's vision for his pieces are to show nature in motion. His inspiration comes from the natural world and he creates out of a love to express all that he has learned and experienced. To put it eloquently, Daniel says " nature, a vivid imagination and tinkering around is my informal education." Read our interview with Daniel J. Wolf below and get to know this curious and talented artist we love to showcase at Olson House.
---
• The People Behind Our Products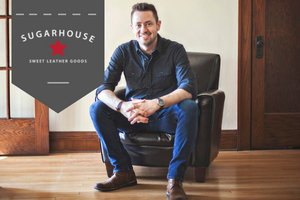 Meet Nick Pennington, the friendly face behind Sugarhouse Leather Goods based here in Milwaukee, WI. Nick picked up leather good crafting as a creative outlet 
inspired to take the creation of leather goods back to a traditional artisan approach. Rather than relying on the precision of machines, Sugarhouse Leather products are hand-cut and hand-stitched, yielding subtle imperfections that make each piece unique. 
He makes leather goods ranging from wrist cuffs to journals and bar accessories all for sale at Olson House. Read about his process and favorite thing to do in Milwaukee in this feature!